Sultry, sexy, informative and cute; That's Robin Marshall's Voice! 
Wait till you check out her Writing!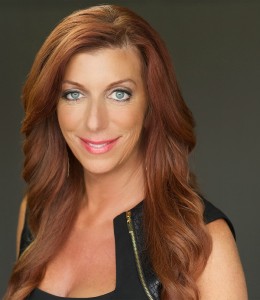 Robin Marshall said "goodbye winters," when she left her 25 year, comfortable on-air presence, in NYC. She rephrases:
"I SURVIVED in radio for 25 years!" Her last position was NYC's FRESH 102.7
Robin was asked by upper management to take on a national start-up project for Cumulus Media, based out of Dallas, Tx.
Building the division from the bottom up, she quickly enabled the company access to fully produced and written spec spots for all 400 plus radio stations, nationwide. Now, as the GM/VP Creative, she and the strong team of voice/production/writers, she pulled together are known as "Sound Solutions," and have become a commercial creative resource center for all Cumulus O&O's… most recently including Westwood One.
Robin is also a highly regarded independent, national voiceover talent. Some of her clients have been Night Skin, P-Diddy's Unforgivable Fragrances, Wal-Mart, Lexus and many more.
Robin Marshall can add "Best-selling author to her credits as well, with "The Diary of a Sugar Mom. Don't Tell the Kids!"​ and "Is This Thing ON?" Both available at www.SugarMom.net, www.RobinMarshallVO.com as paperbacks, ebooks or audiobooks.
"Is This Thing ON?"  is a culmination of stories from jocks around the globe telling of their worst on-air moments! Quite hysterical and offers a common thread between many DJ's who continue to have what's known in the business as, "disc jockey's nightmare;" the continuous dream of the buttons that won't work, being locked out of the studio, the record that keeps skipping, etc… a dream that won't ever go away…
"The Diary of a Sugar Mom. Don't Tell the Kids!" This is a seductive and yet introspective type of read that she calls Faction; part fact – part fiction. As steamy and sexual as it is, is as philosophical and deep as it runs. It also hit #10 in several categories on Amazon.com. It is still available for purchase as a paper back book, e- book and audio book.     
You can also hear her Podcasting as "Sugar Mom" on iTunes and all other podcast platforms. Her Sugar Mom brand caters to women who want to grow, and men who want to know!      
Robin at first glance:                                          
                            * ROBIN'S WORLD * CUPPA' JAYNE * SUGAR MOM*                                                      
  Benchmark Pieces
Robin has  developed several new morning drive benchmark pieces. Here's an example called "Robin's World."
"It's the daily wit and wisdom of what goes on inside a woman's mind, and is told in a way to create loyalty for your listeners, content for your morning show, and revenue for your sales department. For example…"
Inquire about voice overs, radio imaging, narratives, character voices, and her morning drive benchmark pieces. "Robin's World." "Cuppa' Jayne." "Sugar Mom Minute!"  Robin(at)robinmarshallvo.com, or call (631) 816 5373.